'Half-Blood Prince' release date moved up to July 15th
14 April 2009 at 20:50 GMT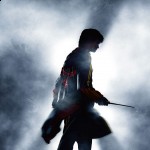 Warner Bros. has confirmed that Harry Potter and the Half-Blood Prince will now be released two days early, on July 15th, in the United States and the United Kingdom. If you guys remember, Order of the Phoenix was also released two days early in 2007.


Tags: Warner Bros. - Comments Off on 'Half-Blood Prince' release date moved up to July 15th - Permanent Link
Click here for an RSS feed of this comments page.