Photos of 'Harry Potter: The Exhibition' in Chicago
25 April 2009 at 04:50 GMT
The Museum of Science and Industry in Chicago has put up a few photos of its Harry Potter exhibition. A couple more could be seen in the official exhibition guide.
Side note: What's very interesting is that this exhibition will be so hands-on. Fans will have the chance to pull out and re-pot mandrakes, as demonstrated below in an actual photo from the exhibition: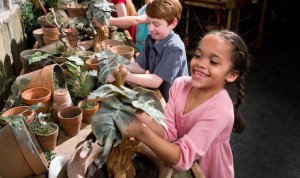 Tags: Pictures - Comments Off on Photos of 'Harry Potter: The Exhibition' in Chicago - Permanent Link
Click here for an RSS feed of this comments page.