Come to the LEGO 'Harry Potter' event in Sydney
3 July 2010 at 02:27 GMT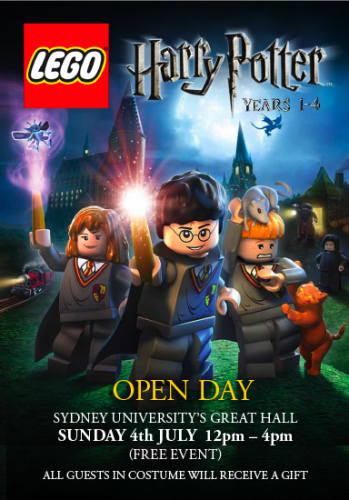 For our Australian fans, there will be an event held in Sydney tomorrow to celebrate the release of the LEGO Harry Potter Years 1-4 video game.  The event will be held at Sydney University's Great Hall and entry is free. Those fans dressed as Harry Potter characters will recieve a free gift.
To find out more information, visit the Facebook group.


Tags: LEGO, Video Games - Comments Off on Come to the LEGO 'Harry Potter' event in Sydney - Permanent Link
Click here for an RSS feed of this comments page.