Bellatrix Lestrange 'Deathly Hallows: Part 1' poster
17 October 2010 at 06:07 GMT
Check out a new poster for Harry Potter and the Deathly Hallows: Part 1 featuring Bellatrix Lestrange and the tagline, "the hunt begins".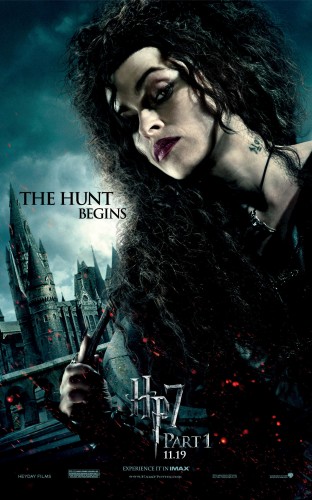 You can see more of the "hunt begins" character posters by clicking here.


Tags: Deathly Hallows Movies, Pictures - Comments Off on Bellatrix Lestrange 'Deathly Hallows: Part 1' poster - Permanent Link
Click here for an RSS feed of this comments page.