'Deathly Hallows: Part 2' premiere to take place in Trafalgar Square and Leicester Square on July 7
2 March 2011 at 12:05 GMT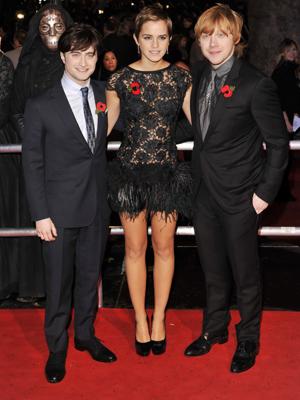 Update: We've written a guide to the premiere events which will tell you everything you need to know about attending the event and competitions to win tickets.
The world premiere of Harry Potter and the Deathly Hallows: Part 2, the final Harry Potter premiere to take place in London, will be held in both Trafalgar Square and Leicester Square on July 7.
The red carpet event will take place in Trafalgar Square, a first for a London 'Potter' premiere, before cast, crew and fans make their way to Leicester Square to see the film.
Mayor of London Boris Johnson said of the event, "As befits a great British triumph, I can think of no better venue than the iconic surroundings of Trafalgar Square in which to stage the most spectacular of send offs for this dramatic finale".
Harry Potter and the Deathly Hallows: Part 2 will be released to the public on July 15, a week after the premiere event.


Tags: Deathly Hallows Movies, Premieres - 38 Comments - Permanent Link
Comments
Click here for an RSS feed of this comments page.