Evanna Lynch, Matthew Lewis, Warwick Davis and Natalia Tena signing copies of 'Deathly Hallows: Part 1' today
10 April 2011 at 02:34 GMT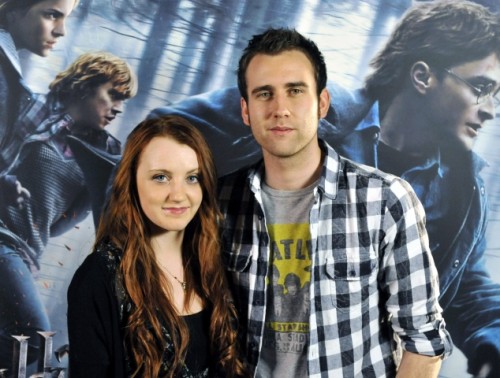 Harry Potter stars Warwick Davis (Flitwick and Griphook), Evanna Lynch (Luna), Matthew Lewis (Neville) and Natalia Tena (Tonks) will be signing copies of Deathly Hallows: Part 1 today (Sunday) at HMV on Oxford in London.
Fans are advised to arrive early to the signing event which will start at 4 PM. Limited wristbands for attendance will be available starting at 11:30 AM.
Deathly Hallows: Part 1 will be released in the UK on DVD and Blu-ray on Monday, and in the US and Australia on Friday.
Update: We're also told Mark Williams (Mr. Weasley) will be attending!


Tags: Deathly Hallows Movies, DVD/Blu-ray - Comments Off on Evanna Lynch, Matthew Lewis, Warwick Davis and Natalia Tena signing copies of 'Deathly Hallows: Part 1' today - Permanent Link
Click here for an RSS feed of this comments page.