'Deathly Hallows: Part 2' receives three Oscar nominations, snubbed in the major categories
26 January 2012 at 01:01 GMT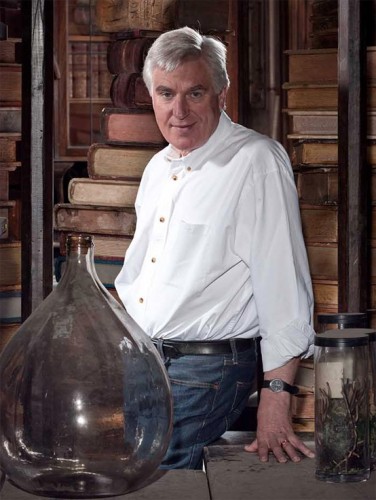 Harry Potter and the Deathly Hallows: Part 2 has received three nominations for the 84th Academy Awards (Oscars).
The film has been nominated for: Art Direction (Stuart Craig, pictured right, for production design and Stephanie McMillan for set decoration), Makeup (Nick Dudman, Amanda Knight and Lisa Tomblin) and Visual Effects (Tim Burke, David Vickery, Greg Butler and John Richardson).
Despite a large push by studio Warner Bros., the 'Potter' films were once again bizarrely snubbed by the Academy for consideration in the major categories.


Tags: Awards, Deathly Hallows Movies, Stuart Craig, Warner Bros. - 1 Comment - Permanent Link
Comments
Click here for an RSS feed of this comments page.