J.K. Rowling revealed as author of crime novel, 'The Cuckoo's Calling', published back in April
14 July 2013 at 12:50 GMT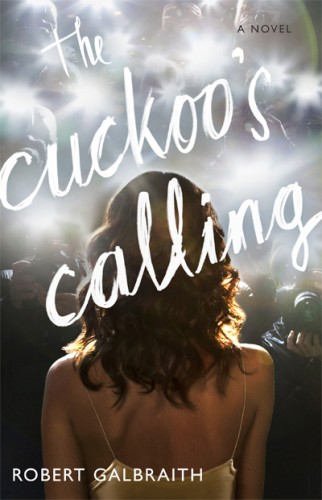 It has been revealed today that Harry Potter author J.K. Rowling is the writer behind The Cuckoo's Calling, a crime novel published back in April under the pseudonym 'Robert Galbraith'.
Rowling revealed she was the author of the 450-page novel earlier today, stating, "I had hoped to keep this secret a little longer because being Robert Galbraith has been such a liberating experience. It has been wonderful to publish without hype or expectation and pure pleasure to get feedback under a different name."
The Cuckoo's Calling is Rowling's second post-Potter novel, the first being The Casual Vacancy which was published in September of last year. It's currently available for purchase on Amazon.


Tags: J.K. Rowling, The Cuckoo's Calling - Comments Off on J.K. Rowling revealed as author of crime novel, 'The Cuckoo's Calling', published back in April - Permanent Link
Click here for an RSS feed of this comments page.