Funko to release new 'Movie Moments' Pop! of Harry Potter entering Platform 9¾
3 November 2018 at 21:33 GMT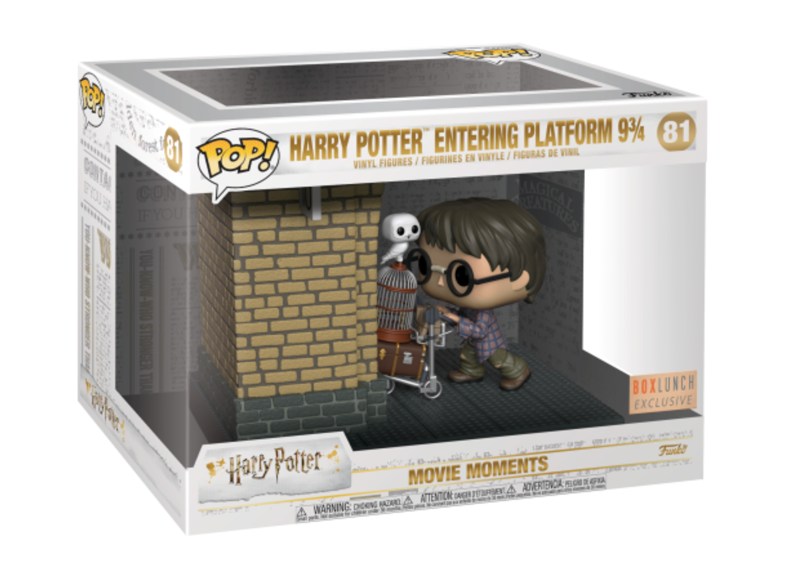 Funko have announced the release of a new "movie moments" Pop! figure of Harry Potter entering Platform 9¾ through the magical brick wall. The Pop! "moment" includes Harry and trunk, along with Hedwig.
The Pop! figure is exclusive to BoxLunch and available both online and in stores from 4 November.
A new collection of Harry Potter Pop! Vinyl figures are likely to drop this month too. You can learn more about them over at our Funko Pop! Vinyl mini-site.
How do I include an avatar graphic?
Please note: The comments page is designed for commenting on the above item. Any off-topic commenting will be deleted. No links or HTML are allowed. To prevent spamming, your first comment will be manually approved by a Harry Potter Fan Zone staff member before it appears on this page. All comments made after that will appear automatically. Your first comment is classified as the first comment you make on Harry Potter Fan Zone, not your first comment on this item.
Click here for an RSS feed of this comments page.