Contact Us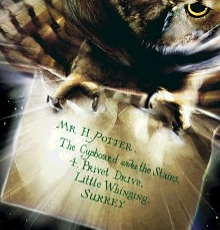 Is J.K. Rowling writing a new novel?
Yes, she has. It's called The Casual Vacancy and is available now.
Is there going to be an eighth Harry Potter book?
There will not be an eighth Harry Potter novel; J.K. Rowling has explicitly said so. However, J.K. Rowling has said that she fully intends to write an encyclopedia which will serve as "a definitive guide to all of the creatures, characters, places, and other elements that comprise the Harry Potter world." Stay tuned to the home page for news about this encyclopedia, including its release date, page count, and publisher, all of which currently remain unknown.
Can I have your autograph? Or meet you, talk to you, marry you etc.
You can most certainly have my autograph, though I assume you're under the impression that I'm Jo Rowling, Dan Radcliffe, someone from Twilight (sigh), or an array of others involved (or in some cases, not) with the HP franchise. We get a lot of email every day from fans who think we're somehow involved with the books and the movies, and I assure you, we're not. As much as you'd like Jo's autograph, or Dan's personal email address, we can't help you. Like you, we're fans, and have no connection to these people whatsoever. The moral of the story: it was funny the first thousand times. Please don't write in with questions like this. We simply can't help you! (Trust me, I'd LOVE Jo's autograph, too.)
If you really want to speak to someone involved with the series, try Twitter.
Where can I submit my theories and ideas? Will JKR see them?
You can submit your theories to us through the articles section. We know that JKR browses through the fan sites on occasion; she even mentioned on her official website that she read some of the editorials by Harry Potter Fan Zone readers. So to that, we say yes!

If your question isn't answered above, you can contact us below.
Alternatively, drop us a line on Twitter — we're @hpfz.