Below are a collection of Harry Potter book and movie themed fonts that you can install on your computer — perfect for that next essay, newsletter or graphic design project, right? Need installation instructions? Click here if you're using a PC, and over here if you're on a Mac. Click the font logos below to learn more or download them. Happy designing!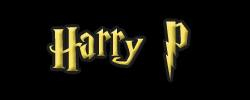 Harry P
is the earliest and most popular recreation of the Harry Potter film logo. Download this font to add Harry Potter titling to your projects.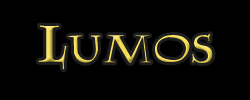 Lumos
is a font inspired by the chapter titles in the US editions of the Harry Potter books. It also includes a number of Harry Potter symbols, such as a broom and Snitch.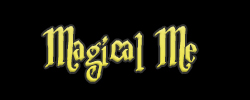 Magical Me
(also known as
Parry Hotter
) is a font inspired by Gilderoy Lockhart's autobiography,
Magical Me
.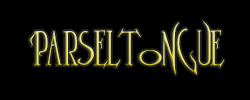 Parseltongue
is a font inspired by the language used to communicate with snakes in the Harry Potter universe.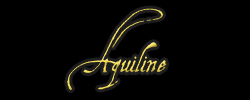 Aquiline
is a cursive font. Think quills and parchment and Hogwarts students furiously scribbling away at their
O.W.L. exams
.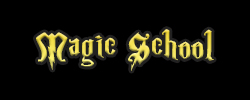 Magic School
is a stylized Harry Potter-inspired font with plenty of signature Potter lightning bolts for effect.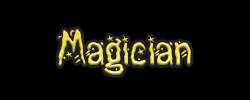 Magician
is a magical looking font that'd work great in a Harry Potter project: lots of stars and moons for effect.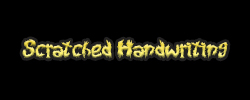 "I MUST NOT TELL LIES", the famous words etched on Harry Potter's hand by Dolores Umbridge. "ENEMIES OF THE HEIR BEWARE", eerily written on the Hogwarts walls.
Scratched Handwriting
is the perfect font for achieving this look in your projects.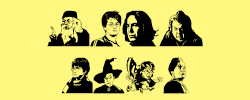 Dingbats
is a really cool font. Each number and letter will produce a different Harry Potter themed-stencil. There are characters, logos, book covers and more!
Have any questions about installing or using these fonts? Drop us a line or hit us up on Twitter.