Bloomsbury releasing full-colour editions of entire 'Harry Potter' series starting in 2015
6 December 2013 at 09:12 GMT
Update: See more art from the first illustrated edition
Bloomsbury today announced that they will publish full–colour editions of all seven Harry Potter novels illustrated by artist Jim Kay. The first book in the series, Harry Potter and the Philosopher's Stone, will be released in 2015.
Jim Kay, winner of the 2012 Kate Greenaway Medal, will illustrate all seven books in full-colour and design the new book jacket image as well as the inside artwork. A lifelong Harry Potter fan, Jim Kay says: 'From my point of view it is, without doubt, the commission of a lifetime …to design the characters, the clothing, the architecture and landscapes to possibly the most expansive fantasy world in children's literature, well let's just say I'm extremely excited about it. However, I am also mindful of the huge responsibility this represents. I want to make sure I do the best job I possibly can.'
You can see more of Jim's illustrations over at his official website.
J.K. Rowling to pen 'Fantastic Beasts and Where to Find Them' for the screen; the first in a new series of 'Potter'–inspired films
13 September 2013 at 13:05 GMT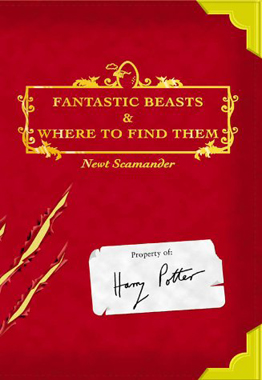 Warner Bros. today announced that Harry Potter author J.K. Rowling will make her screenwriting debut by bringing Fantastic Beasts and Where to Find Them (first published in 2001 as a 'Potter' companion book) to the silver screen.
The movie will be "the first in a new film series" and will be set in New York, seventy years before Harry's adventure begins. The film series will follow the book's fictitious author, Newt Scamander, and will, "feature magical creatures and characters, some of which will be familiar to devoted Harry Potter fans".
Says Jo Rowling:
"It all started when Warner Bros. came to me with the suggestion of turning 'Fantastic Beasts and Where to Find Them' into a film. I thought it was a fun idea, but the idea of seeing Newt Scamander, the supposed author of 'Fantastic Beasts,' realized by another writer was difficult. Having lived for so long in my fictional universe, I feel very protective of it and I already knew a lot about Newt. As hard-core Harry Potter fans will know, I liked him so much that I even married his grandson, Rolf, to one of my favourite characters from the Harry Potter series, Luna Lovegood.

As I considered Warners' proposal, an idea took shape that I couldn't dislodge. That is how I ended up pitching my own idea for a film to Warner Bros.

Although it will be set in the worldwide community of witches and wizards where I was so happy for seventeen years, 'Fantastic Beasts and Where to Find Them' is neither a prequel nor a sequel to the Harry Potter series, but an extension of the wizarding world. The laws and customs of the hidden magical society will be familiar to anyone who has read the Harry Potter books or seen the films, but Newt's story will start in New York, seventy years before Harry's gets underway.

I particularly want to thank Kevin Tsujihara of Warner Bros. for his support in this project, which would not have happened without him. I always said that I would only revisit the wizarding world if I had an idea that I was really excited about and this is it."
J.K. Rowling revealed as author of crime novel, 'The Cuckoo's Calling', published back in April
14 July 2013 at 12:50 GMT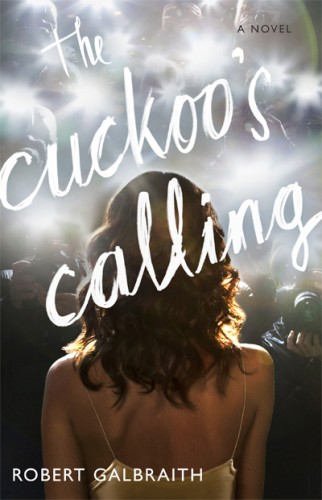 It has been revealed today that Harry Potter author J.K. Rowling is the writer behind The Cuckoo's Calling, a crime novel published back in April under the pseudonym 'Robert Galbraith'.
Rowling revealed she was the author of the 450-page novel earlier today, stating, "I had hoped to keep this secret a little longer because being Robert Galbraith has been such a liberating experience. It has been wonderful to publish without hype or expectation and pure pleasure to get feedback under a different name."
The Cuckoo's Calling is Rowling's second post-Potter novel, the first being The Casual Vacancy which was published in September of last year. It's currently available for purchase on Amazon.
Scholastic re-releasing 'Harry Potter' books with new cover art
22 February 2013 at 02:39 GMT
US publisher Scholastic will re-release the Harry Potter books this year with new cover art. The cover for book one – Harry Potter and the Philosopher's Stone (Sorcerer's Stone in the US) – has been the only new art revealed so far.
The re-release, planned for September, celebrates the 15th anniversary of the first US publishing run. The new covers, designed by artist Kazu Kibuishi, will, "depict 'a distinct and memorable moment' from that specific book. In the case of 'Sorcerer's Stone,' that moment is young Harry Potter walking with Hagrid down Diagon Alley."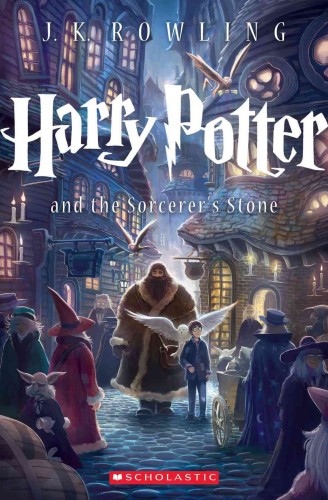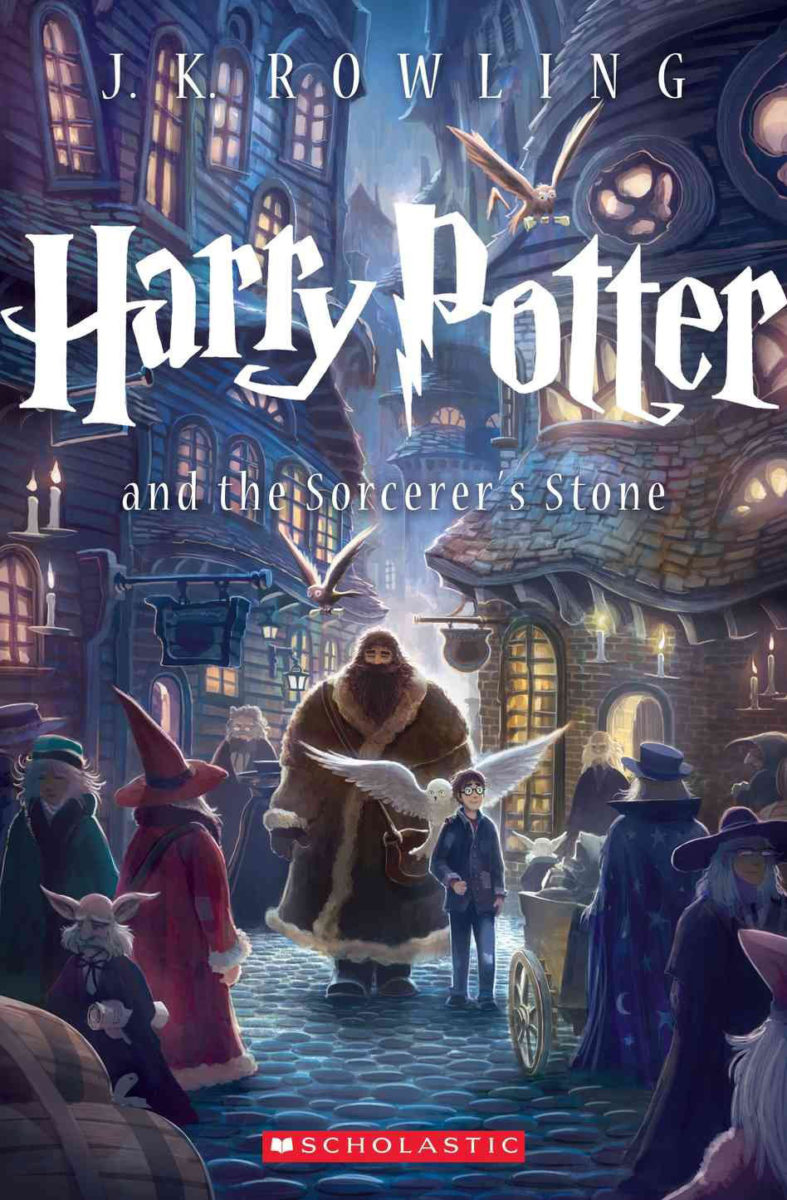 J.K. Rowling's new novel – The Casual Vacancy – to be released today, find out when
27 September 2012 at 02:27 GMT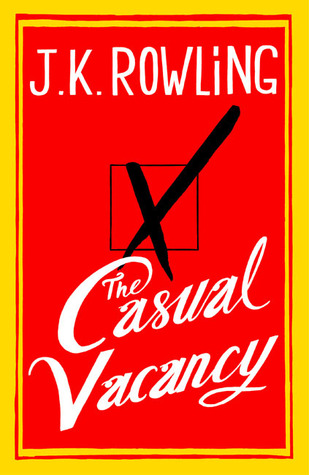 Five years after the publication of the final Harry Potter book, J.K. Rowling's new novel – a book for adults – will be published today.
The Casual Vacancy will be released at 8:00 AM in London: that's midnight in LA, 3:00 AM in New York and 5:00 PM in Eastern Australia. (Use this time zone converter to find out when that is for you.)
Set in the small English town of Pagford, the novel clocks in at 512 pages and has been described as, "blackly comic, thought-provoking, and constantly surprising". You can purchase the new novel over at Amazon.
And what of Harry's future? While Rowling has continued to dismiss suggestions of a return to the Potter universe, she did mention in an interview with the BBC that, "I have always left the door ajar because I'm not that cruel. If I had a fabulous idea that came out of that world, because I loved writing it, I would do it".
Harry Potter Fan Zone meets Evanna Lynch at LeakyCon 2012
22 August 2012 at 12:15 GMT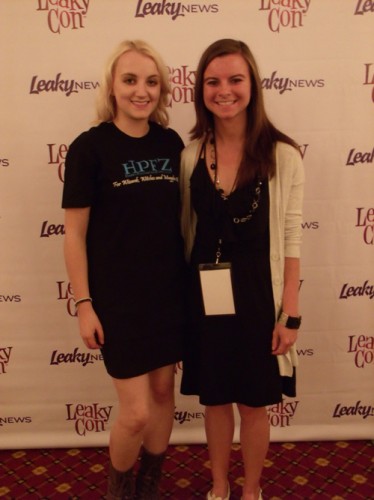 HPFZ's David and Toni Gras recently attended LeakyCon 2012 in Chicago where, among many Potter festivities, they caught up with actress Evanna Lynch — Luna Lovegood in the 'Potter' films (check out her fantastic choice of shirt!). Their report follows:
Potter Passion Prevails! That is the thought of these three reporters from Harry Potter Fan Zone, as we observed and participated in The Leaky Cauldron's third conference, LeakyCon 2012, at the Hilton Towers in Chicago on famed Michigan Avenue from Thursday, August 9 – Sunday, August 12, 2012. The 3800+ fans overtook the Hilton hotel as they roamed the hallways and lobbies dressed in both normal and Potter gear. Huge LEAKYCON banners draped the inner lobby of the Hilton and a Hogwarts castle-like backdrop was displayed on the main stage area to help get us in the mood. The number of attendees was overwhelming, this being the largest LeakyCon conference, beating last year's conference in attendance by approximately 800. This itself says something about the excitement that LeakyCon permeates as Chicago boasts no Potter-themed attractions – which means that all 3800 people came for the conference itself.
As conferences go, we can honestly say that we have never experienced the immense amount of passion and excitement from attendees that we witnessed here. Harry Potter brought together all the attendees in friendship and The Leaky Cauldron web site has helped to cultivate and grow Potter Passion which J.K. Rowling started over 15 years ago – for some of the fans present, they were just barely born but yet they mingled with other Potter fans from near and far at this conference. We could sense the feelings of bonding and closeness with those who feel as passionate about the Potter saga as we do.
Our first day, Thursday, August 9, we had the wonderful opportunity to sit in on two press-only conferences, first with some of the actors from the famed "Star Kid" troupe and secondly with the Harry Potter movie actors that were present at the conference which included Robbie Jarvis (the young James Potter), William Melling (Nigel Wolpert), and the ever-friendly, bubbly and lovely Evanna Lynch (Luna Lovegood). Our HPFZ reporter sat with Evanna for several minutes asking her various questions and Evanna's sweet and humble nature came forth as she talked about her identification with the character of Luna and what Luna has done for her personally.