Ben Hibon explains the animated sequence in 'Deathly Hallows: Part 1', concept art reveals more gorgeous detail
1 February 2011 at 10:57 GMT


In an interview with the Los Angeles Times, animator Ben Hibon spoke about the inspiration behind and the creation of the gorgeous animated sequence in Harry Potter and the Deathly Hallows: Part 1.
In the film, the animated sequence provides the visual accompaniment to Hermione's narration of The Tale of the Three Brothers (the story inspired by the three Deathly Hallows).
"This is the first animated sequence ever to appear in a Harry Potter film, so it had to be distinctive and special. It's not animation as we might think of it today; it is a moving illustration of the story being read aloud by Hermione — the story of the Deathly Hallows. The fact that the sequence would be explaining the origin of the title made it all the more important."

…

"The work of artist Lotte Reiniger from the 1930s was another early reference. Her silhouette-style stop-motion animations are beautifully handcrafted and captured the naïve visual tone we were after. We also looked at Asian shadow-play, which is visually striking, very intricate and yet so beautifully simple. The technique is basic, but the end result is particularly charming and engaging. There's something so ingenious about projecting shadows onto a simple cloth."

…

"Animation is the art of smoke and mirrors, lights and shadows, and the team of artists behind this piece are true magicians."
You can read the full interview and discover more about the sequence by clicking here.
Additionally, you can see a plethora of concept art from the sequence by artist Alexis Liddell at this link.
'Deathly Hallows: Part 1' available as Blu-ray Combo Pack, DVD and digital download from April 15
1 February 2011 at 10:37 GMT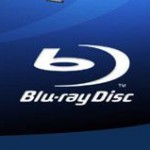 Harry Potter and the Deathly Hallows: Part 1 will be available on Blu-ray Combo Pack, DVD and digital download come April 15.
The film will be available on Blu-ray Combo Pack, "featuring a hi-definition, a standard definition, and a digital copy of the film" for $35.99 and as a single DVD "in widescreen format" for $28.98.
Among the special features included in the combo pack is a first-look at Deathly Hallows: Part 2 which hits cinemas in July.
You can read more about the special features at the official press release and see what deleted scenes will be included by clicking here.
Check out this amazing Harry Potter piano medley
29 January 2011 at 04:43 GMT
I stumbled upon this video earlier today of a rather talented YouTuber playing a medley of pieces from the first four Harry Potter films on piano; it's definitely worth a watch!
httpvh://www.youtube.com/watch?v=NzAXLX-cVsU
'Deathly Hallows: Part 1' Blu-ray and DVD out April 11
23 January 2011 at 01:20 GMT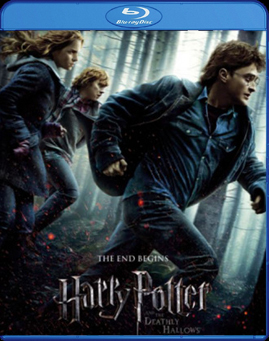 Harry Potter and the Deathly Hallows: Part 1 will be released on Blu-ray and DVD on April 11 of this year.
Additionally, the BBFC is reporting that the home video release will include nearly one hour of new material (including deleted scenes and featurettes).
The deleted scenes run:
The Burrow's Shed: Ron discusses radios with Mr. Weasley
The Dursley House: Harry and Aunt Petunia as they leave house
The Dursley House: Harry and Dudley shake hands
The Granger House: Death Eater searches deserted house
Ministry Of Magic Lifts: Harry tells Arthur he's being tracked
Tent: Trio discuss destroying the locket
Rabbit chase in the forest
Montage: Ron and Hermione skimming stones
Other behind-the-scenes features include a number of "focus points", which you can read about at this link.
There will also be a first-look at Deathly Hallows: Part 2 among the extra material.
Snape's death scene in 'Deathly Hallows: Part 2' altered by filmmakers
19 January 2011 at 10:29 GMT
The location of Snape's death in Harry Potter and the Deathly Hallows: Part 2 has been changed, according to art director Andrew Ackland-Snow (spoilers below).
"The art director, Andrew Ackland-Snow, described to us another set created for the film. […] "We also made the boat house. We wanted to change a bit where Snape dies. In the book, he dies on the Shrieking Shack, and we wanted to get him out from, not a conventional interior, but from that kind of box, to do it in a more dramatic atmosphere. We asked J.K. if she agreed for that to happen in there, because we hadn't really seen it before. We made a crystal house, and you can see what happens in the boat house from there – Are you listening Harry? -, but also the school is in flames…and she loved it. Besides, it's a very romantic place to die. Snape dies in a extremely good way, I gotta say."
Let us know below which location you prefer!
[poll id="3″]
With thanks to SnitchSeeker via HPANA.