31 December 2010 at 22:37 GMT
To all our readers, a happy new year! There are now only 195 days until Harry Potter and the Deathly Hallows: Part 2 is released.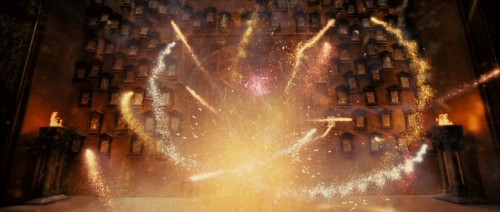 Tom Felton visits 'Wizarding World of Harry Potter' in Florida
29 December 2010 at 03:55 GMT
Tom Felton (Draco Malfoy in the Harry Potter films) recently visited The Wizarding World of Harry Potter theme park in Florida. Check out a photo of Tom (with some Beauxbaton students) below.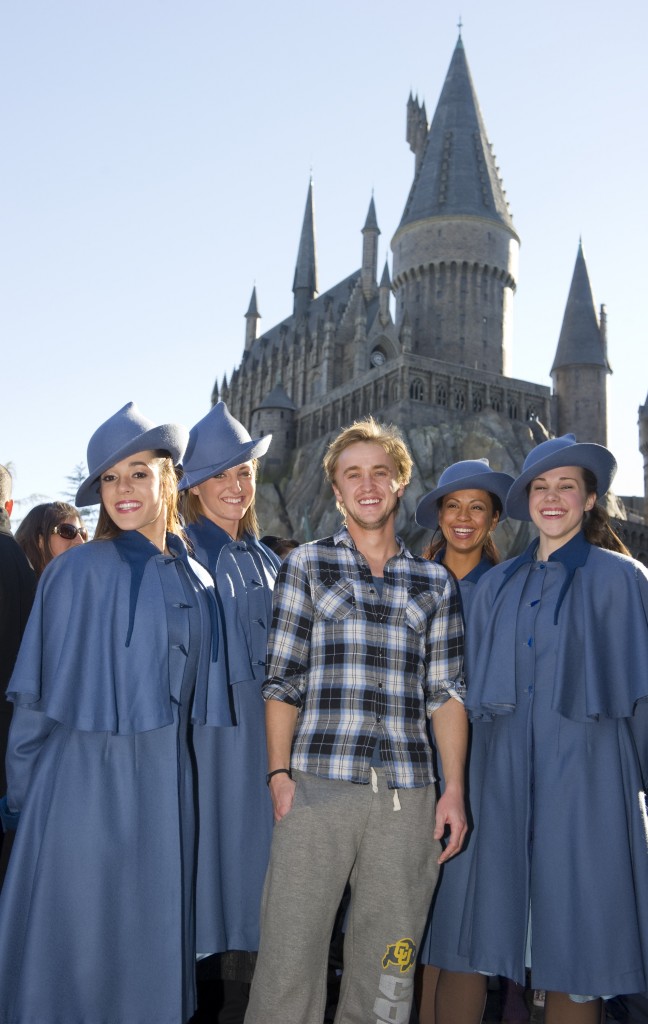 Felton also visited the park during its construction two years ago; photos from that event can be found here.
Emma Watson confirms 'Deathly Hallows: Part 2' reshoots currently taking place
22 December 2010 at 13:47 GMT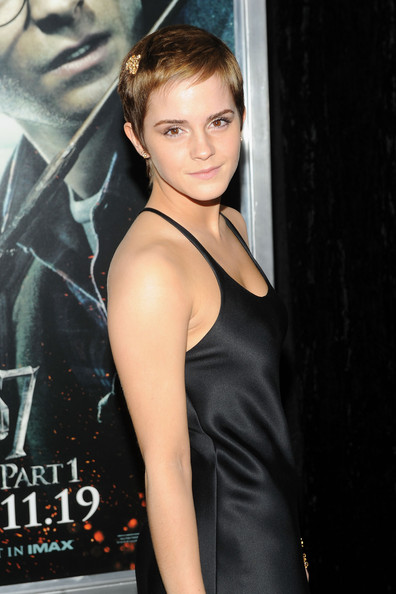 Last month we reported that the cast of Harry Potter and the Deathly Hallows: Part 2 would be reshooting the King's Cross epilogue sequence at Leavesden Studios over Christmas.
The original shoot took place at King's Cross earlier this year, though both cast and crew felt the shoot was rushed. Emma Watson, who plays Hermione Granger, noted that, "we only had two days to shoot it and we needed so much more time than that".
Watson updated her Facebook page this week letting fans know that she's, "currently at Leavesden filming reshoots with Dan [Radcliffe] and Rupert [Grint]. Feels strange to be back!". Exciting!
On an unrelated note, today marks Harry Potter Fan Zone's (lucky) seventh anniversary!
Dan Radcliffe on book seven, growing up on set and 'Harry Potter' coming to an end
22 November 2010 at 10:48 GMT
Now that you've had the chance to see Harry Potter and the Deathly Hallows: Part 1 we have for you the full interview with Dan Radcliffe from the set of Deathly Hallows earlier this year. If you missed Harry Potter Fan Zone's report from the set, you can read that too by clicking here.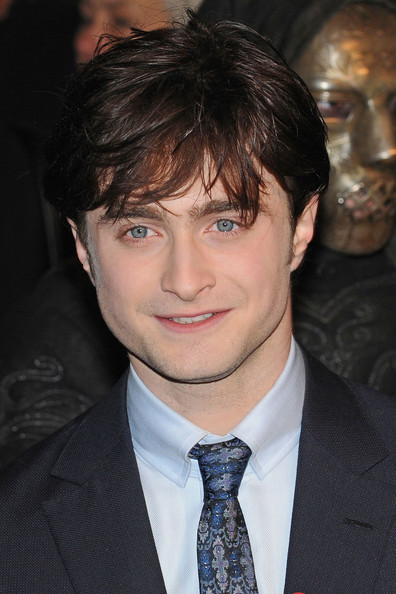 Question: You're coming to the end of the journey now and we've basically watched you and some of the other actors grow up on-screen. And they've become kind of like a family to you I'm sure. How do you feel about it? Has it sunk in or do you not think about it yet?
Radcliffe: I'm not thinking about it that much at the moment. It's very occasionally. My memories [are] kind of jogged and I'm suddenly thinking, "oh God I am only here for another three months". Three or four months. And so that's very odd and it will be very upsetting when it does come to an end because I've spent so much time here and made some fantastic friends who I hope will stay with me for the rest of my life. And so yeah, it'll be very sad but equally it is an exciting time. I suppose whenever you go through periods of transition or in a way it's a very definite closing of a certain chapter of your life. I suppose those times are always going to be both very upsetting and also very exciting by the very nature because things are changing and you don't know what's going to happen.
Question: Could you talk about when you got the seventh book? Your experience of reading it for the first time and just your emotions. Also, the epilogue.
Radcliffe: Yeah, I obviously loved the seventh book kind of as much as everybody else did. I was reading actually at a cricket match because it came out two days before my eighteenth birthday. And I was going to a match for my birthday. So I was going 'round for two days without having read it where everybody else was reading it. And so it was a two day long struggle to beg not get told the ending. And I did actually manage to do that and then yeah, I remember finishing it on the plane and just becoming very emotional. I found it's a very moving book. The epilogue was something that I liked. I know not everybody did at all, but it was actually something I didn't have a problem with. And it's tying together all those loose ends. Because the thing is, what people don't realise about the epilogue, is I think that if Jo Rowling hadn't written that epilogue can you imagine being her for the rest of her life and having to cope with questions about what did Harry go on to do? She has to give something to I think to shut people up aside from everything else, you know, to give some conclusion.
'Deathly Hallows: Part 1' earns $125.1 million on opening weekend
22 November 2010 at 07:40 GMT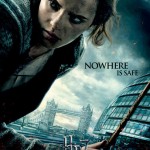 Harry Potter and the Deathly Hallows: Part 1 has earned an estimated $125.1 million during opening weekend in the United States. The film played on 9,400 screens at 4,125 locations.
This makes Deathly Hallows: Part 1 the highest earning first weekend 'Potter' film in front of Harry Potter and the Goblet of Fire which earned $102.7 million on opening weekend back in 2005.
The Harry Potter franchise has earned $1.84 billion thus far and is estimated to overtake Star Wars as the highest grossing franchise ever within ten days.
The first film, Harry Potter and the Philosopher's Stone, released in 2001, is still the highest grossing with $974.7 million worldwide gross. In contrast, Harry Potter and the Prisoner of Azkaban, released in 2004, was the lowest grossing film.
Harry Potter and the Deathly Hallows: Part 2 will be released in cinemas in July.