News articles tagged 'David Thewlis'
Lupin and Tonks in new 'Deathly Hallows' picture
9 August 2010 at 11:34 GMT
Check out Lupin and Tonks together in a promotional picture for Harry Potter and the Deathly Hallows.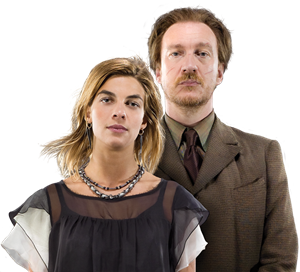 Tags: David Thewlis, Deathly Hallows Movies, Natalia Tena - Comments Off on Lupin and Tonks in new 'Deathly Hallows' picture - Permanent Link
Happy birthday, David Thewlis and Gary Oldman!
21 March 2009 at 04:45 GMT
A very happy birthday today to Gary Oldman ("Sirius Black" in the Harry Potter series) who turns 51! Also, belated happy birthday wishes to David Thewlis ("Remus Lupin") who celebrated his birthday yesterday, turning 46. Best wishes to both extraordinary actors!




Tags: Birthdays, David Thewlis, Gary Oldman - Comments Off on Happy birthday, David Thewlis and Gary Oldman! - Permanent Link